[ Excerpt from The Science of Yoga, page 23 ]

Before your mind runs too far away with images of sweating away in a room full of contortionists while being twisted and stretched beyond your body's limits, let's be absolutely clear. Yoga is NOT an activity for physical fitness!

It is a science of personal development that confronts you with the fundamental questions of life, humanity and the Universe.

It will move you closer to your inner world and reveal the secret forces of nature, eventually giving you knowledge of the truth (Sat).

It will make out of you the master of your own destiny, instead of what most people are now – the victims of their circumstances.

Discipline starts by focusing intently in your studies and practice. Be vigilant and open to learning, and gradually you will reap the benefits of your efforts.

Practice sporadically and with lack of conviction and the results will reflect that. You'll lose confidence and a great deal of time will be wasted. You will never come to fully understand what yoga really is.

REMEMBER THIS! Yoga can only be judged by those who practice it adequately. Arrogance, intellectualization, impatience and superficial judgments leave no room for profound understanding and experiences. Those attitudes make it impossible to understand the yogic system.

The information that you will receive as you progress under the guidance of The Science of Yoga training program will be vast and sometimes quite condensed. It is meant to be the subject of further exploration, study and meditation.

If you let yourself get caught up in academic, hair-splitting debate, or the negativity of others who speak from inexperience and ignorance, then you will miss a great opportunity to expand your experiences and enrich your life.

As surely as one cannot hope to learn within their first few weeks of medical school, all that is needed to be known in order to perform brain surgery, the understanding of yoga takes time, diligence, and patience.

Deeper meaning will invariably reveal itself to you through your own commited practice, experience and perseverance.

[Continued...]


---------------------
NOTE: This yoga article is an excerpt from The Science of Yoga, an online yoga training program with streaming yoga videos and 600 pages of step-by-step yoga instruction.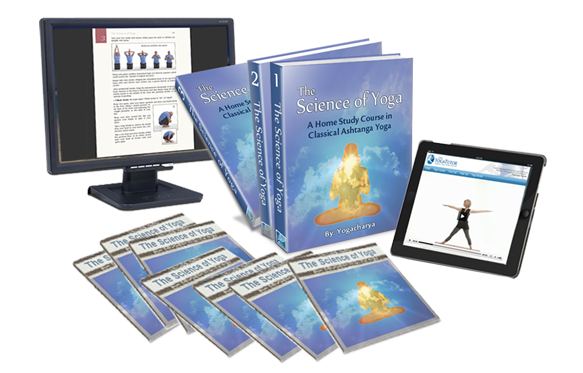 "The Science of Yoga is a course worthy of
leather binding and an honored place in the
finest libraries in the world
... It is indeed a masterful work."

Dr. John Michael Christian
AwakeningWithYoga.com