Every year since 1968, Six Month Residential Yoga Teachers Training and Sadhana Courses have been offered in a Guru Kula setting from October 2nd through March 25th at Ananda Ashram and The International Center for Yoga Education and Research (ICYER) in Podicherry India.
This yoga training program was established by Yogamaharishi Dr. Swami Gitananda Giri, who personally conducted the course from 1968 until he left his body on December 29, 1993.

The courses are now being led by his son Yogacharya Dr. Ananda Balayogi Bhavanani, a trained medical doctor, and Yogacharini Meenakshi Devi Bhavanani, the wife and chief disciple of Swami Gitananda Giri.

An International Yoga Teachers Training Certificate is also awarded to successful candidates. The total working course time is approximately 1,400 hours in the six months, of which 700 hours are devoted to theory and 700 to actual practices. A special one-year Advanced Teacher Training Course is also available.

For those interested in a genuine residential yoga gurukul experience in India, this 6-month program is highly recommended.

For more information:
Visit http://www.icyer.com
Comprehensive Yoga Training Online
Yoga Home Study and Correspondance Certificate Program
Now you can learn yoga at home, step by step, with this groundbreaking yoga course. The Ashtanga Yoga of Patanjali is a comprehensive yoga training program available as either a Home Study or a Correspondance Certificate Course version.
The training program is divided into 48 step-by-step lessons in 12 Sections, and provides one of the most indepth and well-rounded explorations of yoga available anywhere.
For more information:
Download the FREE Course Information Booklet.
View the course Table of Contents
Read the Frequently Asked Questions
Great FREE Yoga Resources Online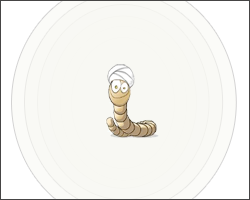 www.yogaworm.com
A unique online resource for yogis of all levels. Search the huge database for detailed definitons of all the sanskrit words you'll encounter in yoga. It's the "Google of Yoga," one of the best yoga resources you'll find online today ...
International Yogalayam

The closest thing to a real online school of yoga. An informative yoga website with comprehensive information about the various facets of yoga.

A great resource for those looking to make sense out of the often confusing science of yoga today ...
Yoga Blog

A yoga blog with a difference. You'll find lots of "off-beat" yoga-related articles here, with truly insightful commentary on contemporary issues, from a yogic perspective.

Be sure to check it out! ...
The Yoga News

The Yoga News is a monthly electronic publication of International Yogalayam, featuring current yoga-related news and articles of interest to yoga teachers, yoga students, and anyone interested in personal growth and transformation

... and it's FREE to subscribe

Don't forget to Follow Yogacharya on Twitter!
Looking for Something Else?

Click HERE to send us your yoga resource requests ...