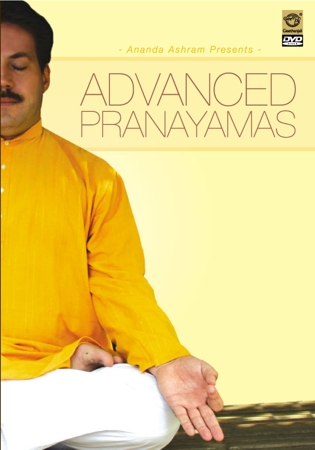 ADVANCED PRANAYAMAS:
By: Yogacharya Dr. Ananda Balayogi Bhavanani

Produced by SUPER AUDIO (MADRAS) PVT LTD
About This DVD: Pranayama is the science of controlled, conscious expansion of Prana, the vital life force that is the catalyst in all our activities. Pranayama is of vital importance in the Yoga Sadhana or Yogic discipline of any sincere practitioner trying to achieve the highest state of Cosmic Union. This presentation explores the depths of Pranayama with emphasis on the Eight Classical Pranayamas (Ashta Kumbhaka) and the visualization practices such as Mandala Pranayama, Chakra Pranayama and Anuloma Viloma Prakriya. Sukha Purvaka and Savitri Pranayamas that are hallmarks of the Gitananda Yoga Tradition are detailed. Unless the mind is controlled, the higher aspects of Yoga are not possible and the best way to control the mind is by the regular, dedicated and determined practice of Pranayama with awareness and consciousness.
Close this window to return to ICYER Books and CDs