Simple But NOT Superficial
Guaranteed!
You might think that you can't seriously learn yoga online. Well, you'd be right 98% of the time ... But NOT this time!
There's a lot of watered-down, superficial yoga nonsense online today, and weeding through it all to find something useful (and practical!) can be an exercise in frustration.
But just because most of the other yoga websites are not doing a good job at teaching yoga online, it doesn't mean that it can't be done. I know that yoga CAN be learned through home study, correspondence and online training (if done properly), and I finally decided to do something about it!
So I sat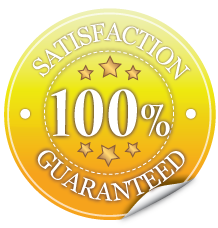 down (for 3 years!) and created what some industry experts are calling
"The Best Online Yoga Courses."
AND, I have yoga courses for all levels too: yoga beginner, intermediate and advanced. The right online yoga training for you is here!
The yoga courses here at The Yoga Tutor stand out from the crowd ... WAY OUT!
They are Second to None, Guaranteed!