[ Excerpt from The Science of Yoga, page 529 ]

The yogis have defined five states of the chitta (mind) as follows:

Mudha - Dull
Kshipta - Distracted
Vikshipta - Partially concentrated (less distracted)
Ekagrata - Concentrated (one-pointed)
Nirodha - Fully contained, pure consciousness
In "Vibhuti Pada," sutra 11, Sage Patanjali states:



"SARVARTHA EKAGRATAYOH KSAYODAYAU CITASYA SAMADHI-PARINAMAH"


Translation - samadhi transformation is the (gradual) dispersing of the distractions and simultaneous rising of one-pointedness.

Most people possess a chitta which can be termed either as mudha, kshipta or vikshipta. In the samyama stages of yoga, the chitta begins to undergo a transformation -- a gradual replacement of the 3 lower mental states with that of ekagrata, or one-pointedness. The yogi seeks to continually cultivate ekagrata and gain control over the dull and distracted states of mind...

[Continued...]


---------------------
NOTE: This yoga article is an excerpt from The Science of Yoga, an online yoga training program with streaming yoga videos and 600 pages of step-by-step yoga instruction.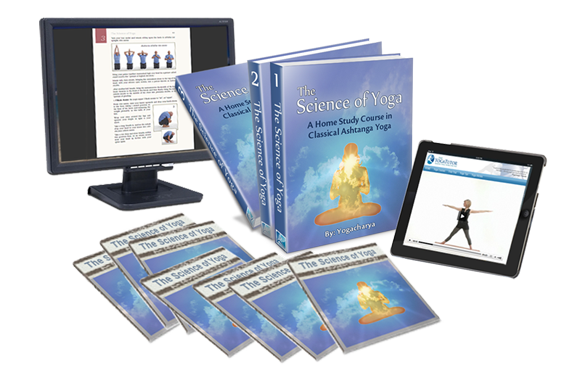 "The Science of Yoga is a course worthy of
leather binding and an honored place in the
finest libraries in the world
... It is indeed a masterful work."

Dr. John Michael Christian
AwakeningWithYoga.com