The #1 Yoga Home Study Course
"So in-depth, it's all the yoga training you'll ever need!"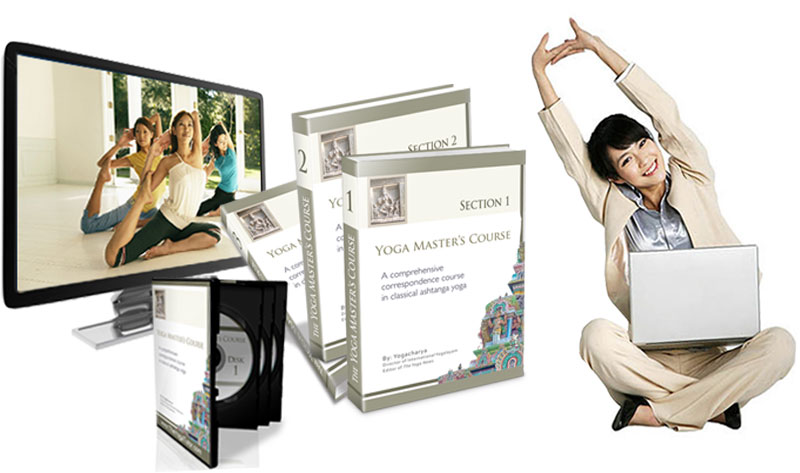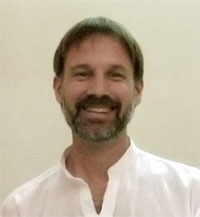 Namaste ...
As of October 14th, 2014, my popular Yoga Master's Correspondence Certificate Course will officially end.
The Yoga Master's Course was one of the most comprehensive and detailed yoga distance education programs available anywhere, and of course I don't want this wealth of yoga knowledge to be lost or to go unused again.
So I've packaged up all of The Yoga Master's Course material into an easy-to-use HOME STUDY VERSION, and making it available to the public.
I hope you'll take advantage of this one of a kind yoga home study opportunity. The Yoga Master's Home Study Course truly is a life-transforming experience.
Yours in Yoga,

Introducing...
The Yoga Master's Home Study Course
( The #1 Yoga Home Study Program, since 2006 )
Get
Practical, Step-By-Step Yoga Lessons
Proper Training In Over 130 Powerful Yoga Techniques
Instruction on the Therapeutic Application of Yoga and Ayurveda For Improved Health and Vitality
Dietary, Health and Lifestyle Tips From The Ancient Yogis
Detailed Instruction on the Unknown Principles and Theories Behind Yoga
A Complete Tour Through the Ancient History of Yoga to Modern Times
And So Much More ...
How?
With The Most Comprehensive Yoga Training Material Around
Downloadable Lessons With Over 1,100 Pages of Yoga Instruction
Streaming Yoga Video Demonstrations
Review Sheets and Quick Reference Guides
Yoga Routine Outlines
So Easy, Anyone Can Use It.
The Most Comprehensive
Yoga Distance Education Course
Guaranteed!
The Yoga Master's Course is our most in-depth yoga training program, and the most comprehensive yoga correspondence course available anywhere.
The 48 step-by-step yoga lessons include detailed guides and video demonstrations ... AND it's so easy to use!
In fact, The Yoga Master's Course has so many advantages:
- It's Convenient. You can learn yoga anywhere and anytime that it fits into your busy schedule.
- It's Affordable. No more paying for yoga classes week after week, month after month, year after year in order to learn how to practice yoga. The Yoga Master's Course will literally "save you a fortune!"
- It's Not Rocket Science. Take the mystery out of yoga with our lessons that bring all the teachings of yoga into a practical and sensible light, without watering them down. With The Yoga Master's Course, you can finally understand what this great science of yoga is really all about, and get all the benefits of its full power and potential.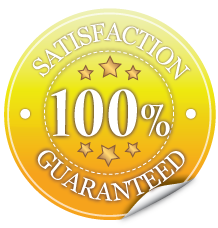 - It's Second to None. The Yoga Master's Course takes yoga education to a whole new level with the most in-depth exploration of yoga, all tied together in an exclusive, easy to follow, step by step system that will help to change your health and your life forever.
The Yoga Master's Course has literally "written the book" on Yoga Home Study!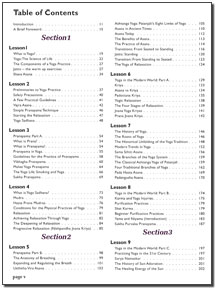 Got More Questions About The Yoga Master's Course?
I've been admiring your philosophy and presentation of the Yoga Master's training program.

From the fairly extensive research I've conducted, it is BY FAR THE BEST on the web.



I especially appreciated your emphasis on the importance of practicing yoga outside the studio - and as a complete approach to life.

You have a unique ability to conveying the profound teachings of yoga in a clear and easy to understand way, yet without watering them down, which is so commonplace with yoga teaching today. Absolutely perfect for e-instruction. VERY WELL DONE!

Sean Durham, Ph.D., RYT
Director of Studies, YogaSciences.com

Don't be fooled by how convenient this step-by-step Yoga learning program is. This is the entrance to a profound, life-transforming experience. As a busy mom who had a hard time fitting in Yoga instruction, I am so thankful to have found a home-study course that offers a powerful new living experience.

The instructions are very articulate and the use of words, pictures, and online video links assures the student correct movement. However, this course goes way beyond movement; it embraces the wisdom of the ages… in an age where that wisdom is badly needed. I highly recommend this course for those seeking to deeply understand the Yoga way of living and to find a greater sense of peace in the world.





Laura Ostrowski
GoodNature.com
Absolutely Fantastic!

The Yoga Master's Course is probably the most comprehensive and detailed study on yoga available!

Easy to follow, detailed illustrations, easy to understand language of all the benefits and science behind yoga!



Tamara Machavariani
Founder: Yoga Business Academy

When Yogacharya sent me his Yoga Master's Course to review, my jaw just dropped. It's more in-depth than I could ever have imagined.

Yogacharya has raised the bar when it comes to online courses and The Yoga Master's Course is the best I've ever seen.

In my opinion, what Yogacharya doesn't know about yoga isn't worth knowing... but what he does definitely is! And it's all in The Yoga Master's Course.



Mark Hare
Essex, UK

The Most In-depth Yoga Home Study Program is NOW Available FOR EVERYONE!


The Yoga Master's Course Training Material, includes over 1100 pages of detailed lessons and video demonstrations.

Material will be delivered to you electronically (download) immediately after payment is made. (NOTE: No physical product will be shipped).

For Home Study Only. Get all the training material that previously cost $804.00, for only $179 today!

Literally SAVE HUNDREDS of Dollars! Start learning yoga today, with the most in-depth yoga home learning course available ANYWHERE!
IMPORTANT INFORMATION About Your Purchase:
1.The Yoga Master's Home Study Course is a digital product (pdf files and online streaming videos). No physical products will be shipped. After your payment has been made, you'ill receive instant access to all the material.
2. This offer is for a HOME STUDY VERSION of the Yoga Master's Course, previously offered as a correspondence certificate course through www.theyogatutor.com. All the material included in your purchase is intended for personal, self-directed home study only. All of the material recieved with this purchase is protected under copyright law and may not be used for commercial purposes without the expressed written consent of the author.
3. By purchasing The Yoga Master's Home Study Course, you agree to abide by our Terms and Conditions. Please READ THE TERMS and CONDITIONS before making your purchase.